The COVID pandemic has resulted in both health and humanitarian crises. Several businesses have adapted to the situation in order to protect their employees' health and find new ways to ensure business continuity. There is a need for transformation and the reimagining of new ways of working across industries. Hire remote developers for Your Website and Apps Development Project is one such way to ensure continuous development, scalability, and rapid team ramp-up.
Hiring PHP developers is critical if you want to establish a website or a mobile app Developers who are skilled and experienced are vital to your project's success. Companies and critics who were previously suspicious of remote workers due to preconceived notions are now embracing the hire developer strategy. This concept allows businesses to scale teams with ease and flexibility.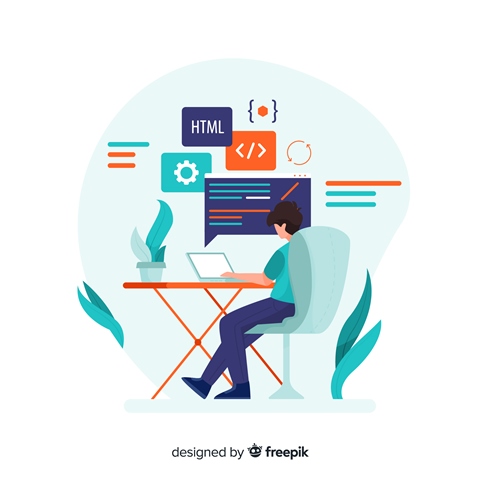 The Benefits of Hire PHP Developers for Website and Apps Development
1. Continuous Development
Offshore Dedicated development teams work in several time zones to provide your company with ongoing and much-needed development assistance. You will have a shorter time to market as a result of this. While it may not be viable to hire an in-house team that works 24 hours a day, it is conceivable to hire remote engineers that can provide continuous development, integration, maintenance, and deployment strategy support. Regular meetings with remote teams with overlapping times will assist in fulfilling development goals and resolving technical issues quickly.
2. Enhances Scalability
Hire PHP developers provides organizations with quick scalability while posing fewer risks and expenditures. You can engage specialists with experience in specialized technologies to bridge skills gaps with remote PHP developers. You can ensure speedy scalability or ramp down the crew whether there is a seasonal high, a change in business realities, or strict deadlines.
A dedicated team of PHP developers can manage a suite of tasks ranging from the website or mobile app development, theme customization, plugin development, or a new mobile app.
3. Access to Global Talent Pool
A dedicated PHP development team is made up of a flexible workforce that is always learning new technologies in the tech world and upgrading their abilities to meet the demands of various projects. By embracing change and allowing the formulation and implementation of innovative training programmes, the specialized offshore team also overcomes these difficulties.
When you hire a remote PHP developer for your website or mobile app development you can multiply productivity with access to skilled talent and re-align resources to activities related to revenue generation.
4. Ability to Focus on Your Core Business
For a non-technical founder or an entrepreneur, the option to hire remote developers, designers, or QA professionals offers much-needed flexibility. Owners can focus on other important aspects of their organization, such as sales, marketing, business development, and client interactions. Hiring PHP websites and mobile developers frees up time for the founders to focus on more important aspects of the business. Experts handle development activities, which decreases stress.
5. Augment In-House Team
In-house teams can benefit from the addition of remote developers. After all, when the project requires crucial abilities and technical experience, remote developers are there to help. Remote developers can help in-house teams overcome knowledge gaps and, in some situations, execute repetitive activities so that in-house teams can focus on more complicated issues. Dedicated development teams are in high demand across several disciplines, particularly in high-growth businesses like retail, real estate, and manufacturing.
6. Lower Overheads
Cost arbitrage is one of the most important advantages for organizations of all sizes, from startups to mid-sized enterprises. It saves businesses money on IT infrastructure, recruitment, benefits, training, and development, among other things. This could be a decisive factor or breakthrough for companies looking to scale.
Why Hire PHP Developer From iSyncEvolution
10+ Years Exp: iSyncEvolution offers expert professionals for website and mobile app development projects. Our team of expert professionals provides domain knowledge, as well as knowledge of the latest technology trends & updates.
Innovation Centric Approach: The company and its team of expert professionals deliver relentlessly towards achieving technology innovation and human ingenuity every day, serving clients in more than 20 countries. Our team consistently embraces the power of change to create value and shared success.
On-time Delivery: iSyncEvolution developers have an impeccable record of delivering projects on time to clients. We use proven global methodologies to complete projects on time.