There are many web development tools to choose from for your project. Website frontend development tools are upgraded and featured with different qualities so often that business people often get confused as to what is a suitable option to develop an online business platform. You might be surprised that? AngularJS is the only option left. But it's not like that! There are also different types of development tools available in the market. like ReactJS Development tool.
Here we are guiding you with a development tool that will provide you the best and best services in your future digital business project. In this blog, we will discuss the whereabouts of ReactJS Development (JavaScript) as one of the best options to choose for a project. Dedicated ReactJS programmers are in high demand in India among web developers and digital business entrepreneurs.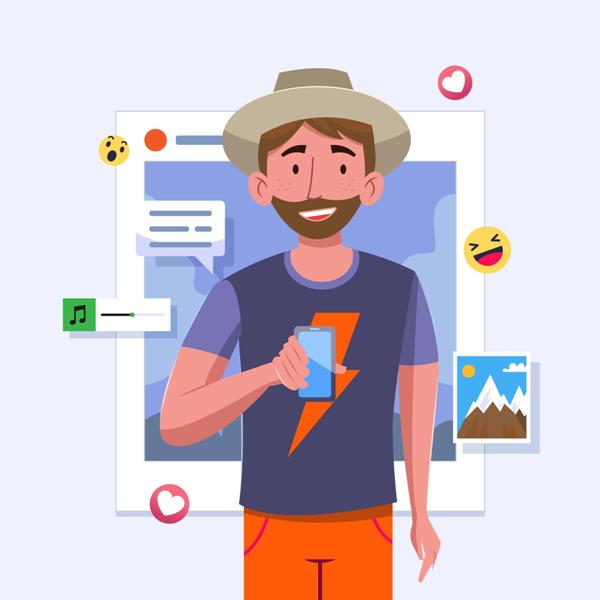 Definition of ReactJS Development Tool
ReactJS Development tool was first created by Facebook to deal with internal working processes. Gradually, over time it became an open-source development platform that developers use extensively. Most of the developers intend to learn about the working of ReactJS and adopt the tool in their projects. ReactJS is an efficient framework rich in JavaScript libraries that enables businessmen to create great user interfaces. That interface allows developers to measure and monitor the front end of website development.
The Popularity of ReactJS Development Tool
According to a research survey by Stack Overflow developers, more than 67% of website developers choose React JavaScript as one of the most effective tools to use for their projects. The ReactJS framework has been recorded as the alternative third choice for a large number of businessmen. JavaScript is expected to rise to the top position with rapid development and rapid popularity. The number of ReactJS Development Company India is increasing with the passage of time.
Best Time to Choose ReactJS Development Tool
An angular framework is one of the most preferred frameworks used by many business people in their projects. Angular is an MVC framework, whereas, ReactJS is a lightweight framework with a library feature. This library has the best of ReactJS with a complete architectural pattern. It is no longer a matter of choice; Rather, ReactJS has been compulsion in many projects. ReactJS is one of the most popular frameworks in demand when you are moving towards building a specific project with continuously upgraded data. The framework's frontend library is recorded as one of the top website development tools.
Why is ReactJS Framework Better Than Other Frameworks?
There are a number of reasons that differentiate ReactJS from other popular frameworks. Developers love this JavaScript library for its technical and economic benefits. ReactJS is best suited for dynamic businesses. Blogs and static websites cannot compete with this framework in any way.
The following platforms are considered to be best to use ReactJS, like – Travel website, Healthcare website, E-commerce Sites so on.
The reasons to select ReactJS framework over the other Business frameworks to transform your digital business platform,
1 Open Source Technology
2 Popularity among the Web Developers
3 Easily Maintainable
4 SEO friendly
5 High-Performance level
6 Efficiency
7 Able to Switch to React Native
ReactJS JavaScript code can be easily translated into different versions, such as React Native. Other contemporary technologies do not provide such facilities to web developers. You can quickly convert your website into a mobile application with the help of the React JavaScript framework. These types of code changes are in great demand by developers.
There is a popular question prevailing among developers about what is the future of ReactJS.
ReactJS is a versatile JavaScript framework used to build and customize UI (User Interface) with flexibility and durability. This multi-tasking framework provides benefits in basic ideas and customer convenience. ReactJS is a very essential part of the Javascript group. This arrangement is not temporary. This framework was first launched in 2013 and is considered to be one of the most creative and innovative tools ever. As we have already mentioned that Facebook initially launched this program. Developers use frameworks to reuse code, creating interchangeable user interface modules. JavaScript also helps manage the display screen for applications.
According to the researchers, ReactJS was invented as the future of website building with versatile and advanced features. Currently, more than 95000 pages have been registered for using ReactJS. The future of the ReactJS framework is predicted with potential success. Still, as we are talking about a technical issue, things will go down as per the situation in the future.
Read More – The Best PHP Website Development and Maintenance Services Company
To Conclude,
We have discussed some practical aspects of ReactJS in this blog. We suggest that you hire ReactJS Developer India to raise the web development standard. If you have any questions related to ReactJS for your next project option, you can have a detailed consultation with experts of iSyncEvolution. We are always ready to assist you.