Are you searching for a Laravel development company? Or are you looking to hire a Laravel developer?
Don't be worried! You've come to the correct place. If you read the entire blog, you will undoubtedly gain an understanding of the latest Laravel trends that outperform current competitors and win the world of application developers. This blog will help you to hire Laravel Developer for your website and application development.

In today's digitalized world, website and mobile application development are critical components of the internet world. Different components of the complete system are stimulated by different approaches and methods of application and Website development. The purpose of this blog is to discuss the top Laravel trends that will entice you to hire Laravel development company in USA, UK, Europe, and India.
A Short Summary of The Laravel Framework for Web Development
Laravel is a leading development framework for building websites and mobile apps. PHP is used in the open-platform framework to ramp up development. PHP stood for Personal Home Page in the past. Hypertext Pre-processor is the abbreviation used now. The web framework handles certain components of the development process that you could find tedious to handle on your own. Routing, HTML, templates, and authentication are all made easier with Laravel. The framework makes it possible for mobile and website developers to create high-quality web pages. Currently, the Laravel framework is suggested and recommended by the majority of developers.
Laravel is a development framework that is MVC-friendly. MVC is a shortened version for Model View Controller, which is a software design format. The MVC pattern is used to create UIs (User Interfaces) that separate program logic into three components. To begin, Laravel makes use of a code sentence framework to construct and develop mobile apps and websites quickly. Furthermore, Laravel strives to make the development process enjoyable for developers. Laravel claims that satisfied and content developers write the best code.
The following section will go over the Top 9 Laravel Development Trends that have piqued the interest of developers in recent years. Over the last two decades, businesses and brands have faced a variety of challenges and barriers in the web application development process. However, if we look closely, we can see that Laravel has solved the majority of the developers' problems with great subtlety and brilliance.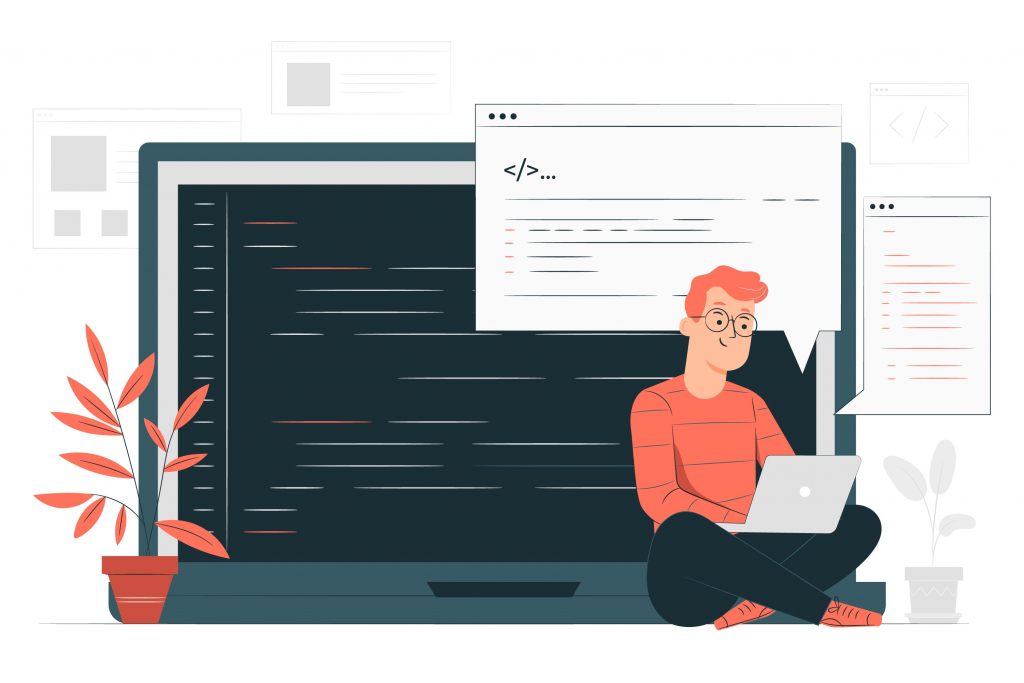 Best 9 Laravel Trends That Will Help You for Web Development
1. Best-Suited For the Enterprise Applications
In the twenty-first century, the Laravel framework is regarded as the best option for developing any business application and website. Laravel framework can deal with heavy data and build a flawless website simultaneously. A website built with Laravel can take your business to new heights in a short period of time.
Laravel has emerged as the preferred framework for enterprise application development due to its Active Record Implementation, modular approach, unit testing support, Eloquent Object Relational Mapper (ORM), high security, and other features.
2. Enhances PHP Outsourcing
The majority of website developers believe that the need for PHP (Personal Home Page) outsourcing companies will continue rising. Laravel enables developers to avoid making unneeded investments after completing a single project. You can save money using the framework, which will benefit you in the long run. Laravel is the finest solution if you are willing to invest money after a large project.
You can hire Laravel developers for your business and use their unique and innovative approaches to improve your company's websites and applications.
3. PHP Functionality
In today's business world, there is huge competition among web developers. As a result, programmers are constantly improving programming languages by introducing new capabilities. As a result, PHP is expected to generate the fastest execution code for a variety of web application development projects.
If you want to construct a high-quality website or mobile application, hire a Laravel Development Company or hire Laravel developers will be beneficial. Laravel is now the most popular PHP framework according to Google Trends. With quality and expertise, a Laravel Development Services can satisfy your requirement and expectations.
4. Security
The Laravel development framework enables you to safely and securely use any programming tool. Unless and until you utilize the framework with raw queries, all data and information are kept safe in the framework. The widely used framework enables you to deal with any vulnerability in a secure manner. Any mission-oriented application needs two security levels – server security and application security.
Read also: Laravel Advantages to fulfill web development
Top Laravel Framework Trends Offer You Different Kinds of Security Like:
Laravel is a powerful  PHP framework made specifically for creating cutting-edge web applications. Laravel has a lot of security measures to assist safeguard your apps and keep your data safe because one of its primary characteristics is the focus on security.
1. Protect Your Applications:
Laravel protects your applications with features like encryption and password hashing. This lessens the likelihood of data theft and illegal access.
2. Secure Your Cookies:
Most web applications depend heavily on cookies, and Laravel takes security seriously by encrypting cookies and setting HTTP-only flags. By doing so, cookie theft and other related security problems are reduced.
3. Defend Against CSRF Attacks: 
A typical security risk is Cross-Site Request Forgery (CSRF), although Laravel provides built-in defence against this. This feature enhances the security of your website by preventing illegal requests.
4. Prevent Mass Assignment Vulnerabilities: 
Sensitive data is shielded from mass assignment vulnerabilities by the Laravel framework. This lessens the likelihood of data theft and illegal access to private data.
5. Cross-Site Scripting Protection: 
Although Cross-Site Scripting (XSS) attacks are a frequent security risk, Laravel offers defence against them. This promotes the security of both your website and its visitors.
The Laravel framework provides a number of security features to help safeguard your applications and data. Laravel offers the security you need to protect your users and your data, whether you're developing a straightforward website or a sophisticated online application.
Final Thoughts
Do you want to create cutting-edge, functional online applications? If so, you may be familiar with the Laravel framework, a well-liked tool among web developers. By combining the most recent web development trends, Laravel not only offers a user-friendly platform for building dynamic and scalable web applications, but it also keeps up with the times.
The emphasis on security is one of these developments. laravel offers protection for applications, cookies, and against cross-site attacks to keep your web application safe. Laravel is the best choice for creating dependable and secure online apps because of its dedication to keeping on the cutting edge of web development trends.
Are you in need of a trusted Laravel development company? Look no further than iSyncEvolution Pvt Ltd. Our expert team developers build the powerful and flexible Laravel framework to deliver top-quality web development services that meet client needs. With a focus on modern technology and user-friendly features, we are committed to delivering exceptional results every time.
Contact us today to learn more about our Laravel development services.