PHP Framework is excellent, Not Old
The world of programming languages has left an indelible mark on the development of website journeys. Websites are developed and launched on a daily basis, making it even more important for them to be both current and cost-effective. It will be obvious to ask, which language is so diverse to use among the majority of programming languages for web development services? PHP is the answer. PHP framework is used to build nearly 8 out of 10 websites.
PHP widespread use has increased its popularity among developers, technologists, experts, and professionals. According to statistics, approximately 1.8 billion websites will be developed in PHP by 2022, and this number will continue to grow. Web developers are constantly on the lookout for dependable solutions to build their projects on top of PHP. So, is PHP Framework best for web development? Yes, there are many more reasons. Whether you are looking for the latest frameworks or cost-efficient solutions, PHP Framework allows you to be the best for every choice.
People's perceptions of PHP as old, reckless, and stodgy have quietly shifted over time. This language is suspected to have deep roots in web development and to be infused with new technologies. Still, if you disagree with our context, please read this blog till the end.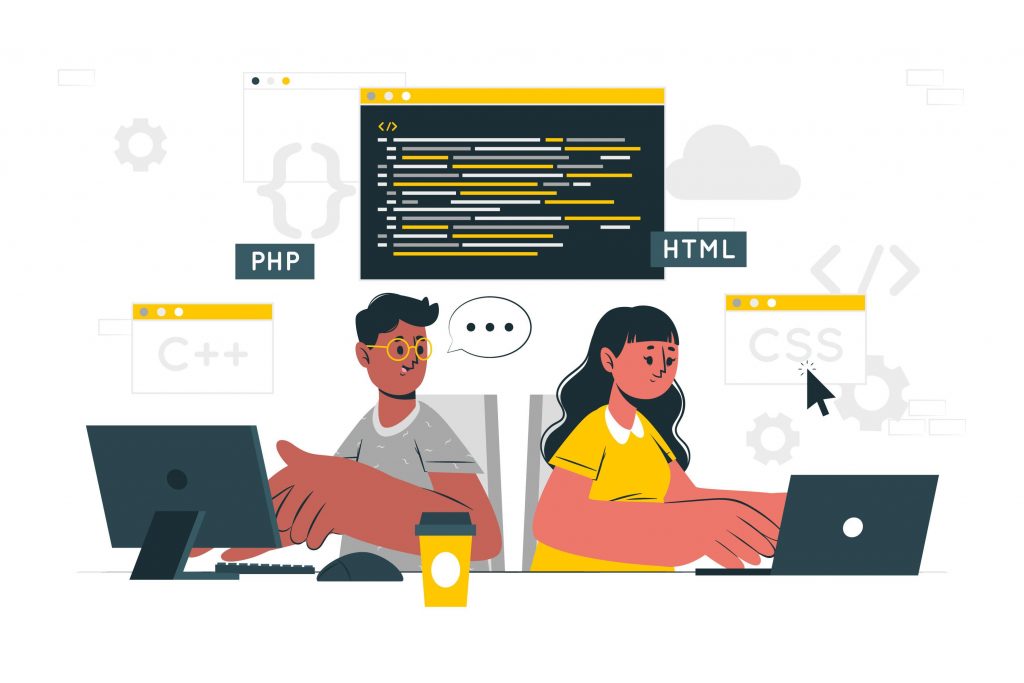 What Is the Purpose of Using PHP Framework in Web Development?
PHP is a server-side scripting language that was first introduced in 1994.
PHP is a reliable language for increasing the productivity of your website.
Before proceeding, we should first understand the benefits of PHP website development and why it is the most widely used server-side programming language.
So, let's get started.
1. Open-Source: Yes, you heard it right. PHP Framework is an open-source scripting language, easily available on its website. You can see their reviews on a website, which quoted that PHP Framework is still the best language for web development. As an open-source project, they have amassed a sizable community to collaborate on a common platform and share their problems. This increases the usability and trustworthiness of PHP website development.
2. Fast Speed: The PHP framework allows for flexible code deployment. It is very understandable for new web developers. PHP uses memory storage while working, which allows it to be very fast. This reduces developer workload and code loading time. They can use the time they have left to do other things. This also expedites the entire project.
3. Fix under The Budget: PHP website development is a very cost-efficient language. Why? Because of many reasons. It is free to use because it is built on an open-source platform. The benefit of an open platform is that it allows members of the general public to constantly contribute to version updates. This resolves the problem of outdated software. That is the reason why a number of giant companies have dug their hands into this language.
There is no need for any license fees or charges prior to using PHP, giving developers the freedom to offer multiple integration options and therefore decrease development costs.
4. Scalable: Developers are looking for options that will take less time to complete their project. One such option for developing websites is the PHP programming language. It is easily adaptable to a wide range of servers, allowing it to maximize reach.
More servers reach out to more users in order to interact with them and provide faster answers to their queries. PHP is a popular server-side scripting language for web development that is widely supported by all web browsers.
5. Customizations: PHP allows developers to customize the language to a greater extent. Regardless of any issues, it provides excellent custom websites for your company. This is the feasibility of PHP. Although many people question its obsolete nature, it is not the truth. Many top giants still trusted PHP for providing a high level of optimization and speed to their websites.
Latest Technologies for PHP in Website Development
PHP is a language both developer and user can adapt very easily. It's like a mother of many languages. Like a mother can't drag their hands from her small kids, likewise, PHP is always ready to support multiple integrations with other frameworks, plugins, and tools. It's not old unless it's more classic.
PHP is growing every day; it is hands-on with new emerging technologies.
1. PHP and IoT
2. PHP and Chatbots
3. PHP and Cloud Computing
READ MORE – How Much Does It Cost To Hire A Developer For Your PHP Website
Final Words: Is PHP a Good Choice For Web Development In 2021?
PHP is an infusion of both old and new methodologies. We can't trust any of the new languages. It takes years for any language to accomplish achievement. PHP does this level of work before. That's why it is one of the most inevitable programming languages for developers. Another reason why PHP is necessary for web development, because of its versatile nature. It caters to large solutions to PHP web designs for creating feature-rich web applications.
I think you got your answer. So now, if you're looking to develop your entire website from scratch, connect with iSyncEvolution. We have a team of professionals with the same expertise. In the past, we had built many websites on PHP with the use of the latest frameworks and technologies.