Flutter which has been a recent Google offering is a dynamic and feature-rich open source UI development framework for building cross-platform apps with native user experience features. The widely used framework for building apps across a wide variety of OS platforms like Android, iOS, Mac, Linux, and a few others is considered a truly value-driven technology for mobile app developers.
The abundance of the most sophisticated features, great cross-platform user experience, and unfettering app performance are some of the major reasons behind the continued popularity of the Flutter framework. While other mobile app projects are slowly adopting Flutter, Android app Development Company has almost become a de facto technology for building apps for Flutter. From the house of Google, Flutter is becoming increasingly popular among Android developers.
For many, the Flutter mobile app holds the future of development in the times to come. Here through this blog post, we are going to explain how Flutter is going to replace the Android app development service for years to come.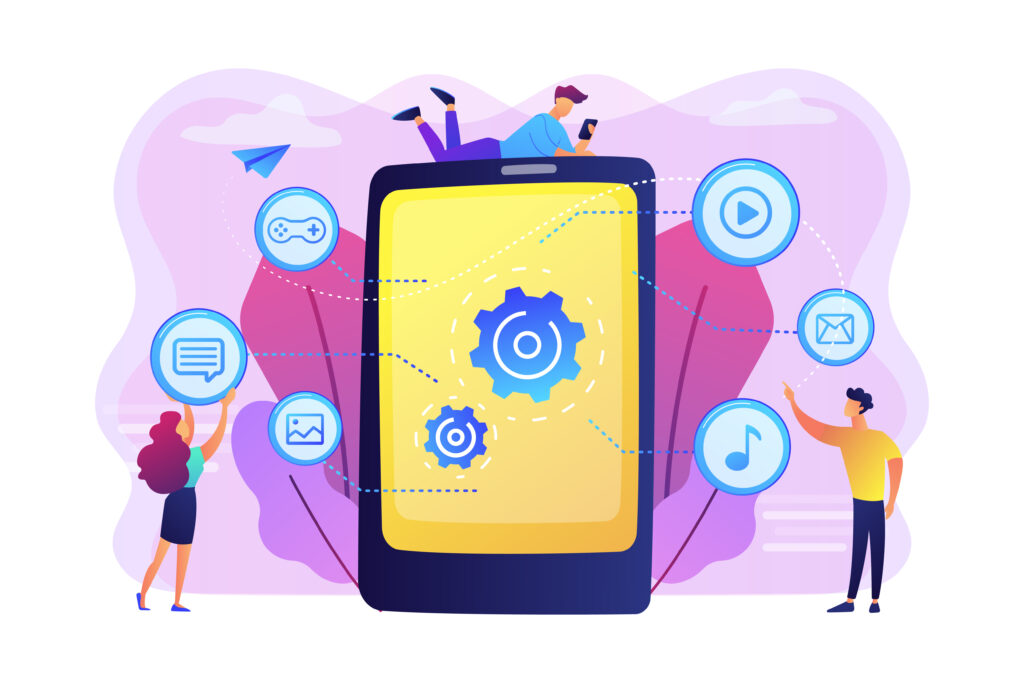 Understand the revolution brought about by Google Flutter
Flutter is probably the first of its kind development framework built with a robust and complete environment and ecosystem. Google built Flutter keeping in mind the future development needs and emerging trends. Naturally, the framework provides everything from design-specific features to performance-savvy aspects to futuristic features for any mobile app development company.
By being able to build native applications for multiple platforms with the same codebase, the Flutter framework fuses the benefits of native development within the space of cross-platform apps. This capability of building native apps is unique to Flutter in several ways.
With Flutter, apps can achieve 120 fps on mobile devices while receiving updates at a rate of 120 Hz. Not being an outdated framework, this great performance gives Flutter an edge over all other frameworks with regards to building dynamic apps for multiple OS platforms.
With Flutter it became easier than ever to enhance app features and capabilities. The framework can easily serve as a great tool for compiling the advanced features and capabilities of iOS and Android within an existing app. In this regard, Flutter can serve as a leading framework for improving existing Android apps.
Fuschia is an OS platform created by Google to work on multiple devices including personal computers, embedded systems, smartphones, wearables and other device types. This project from Google, which is still in the making, will play a big role in the prosperity of Flutter as a framework for Android development. Flutter apps are basically rolled out to accommodate the Fuschia environment. Thanks to Flutter, Android app developers will be able to roll out a wide range of libraries and apps for the Fuchsia environment.
Advantages of Flutter
1 Performance Boost, a Key to Flutter Development
2 Simple Setup and Great Documentation
3 Least Coding Effort
4 Custom UI Widgets
5 Firebase Support
6 Require Less Testing Load
Conclusion
Flutter is far ahead of the framework used by any Android app development company in the market. As far as building Android apps go, Flutter seems to be packed with everything a future-ready app project can consider. The future of Android belongs to Flutter.